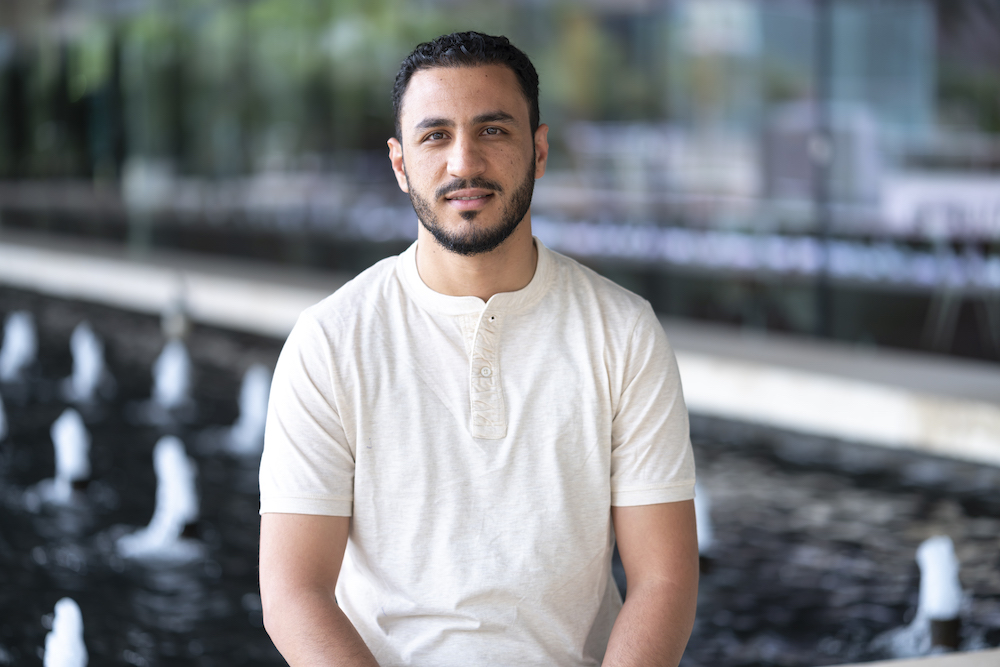 By Abdullah Alhamdan, KAUST News

The academic journey of KAUST postdoctoral fellow and Ph.D. alumnus Mahmoud Abdulhamid ('19, chemical science) began in Maaraboun, a mountain village in Lebanon. For most of his school life, Abdulhamid was a top student. After graduating from high school, he began his undergraduate degree in chemistry at the Lebanese University in Beirut, graduating from there with a bachelor's degree in 2011.
Abdulhamid's passion for chemistry then drove him to pursue his master's degree in organic chemistry at the Lebanese University.
"My master's degree gave me the opportunity to travel to the University of Pau in southern France to work there on a six-month research master's thesis, after which I returned to Lebanon and graduated from the Lebanese University with a master's degree in 2013," Abdulhamid said.
"When I was in France...I happened to contact a professor working at KAUST, and I then joined the University as a Ph.D. student in 2014," he continued. "I was amazed by KAUST and its state-of-the-art laboratories and facilities that are fully equipped to help researchers accelerate their work and achieve great results."​
Scientific research
At KAUST, Abdulhamid is currently working on developing organic compounds to be used in manufacturing polymers with porous properties for organic solvent nanofiltration, oil removal and gas separation.
For his Ph.D., Abdulhamid worked with KAUST Professor of Chemical Engineering Ingo Pinnau, who is one of the pioneers in the field. Pinnau has had over 300 research papers published in the world's top scientific journals; has more than 40 patents; and has more than 30 years of international experience in industry.
"In 2018, we started a joint research project with Stanford University, and we published the first research in a distinctive scientific journal, Chemistry of Materials," Abdulhamid said.
"During my Ph.D. studies, four out of the five research projects I worked on were published and the last one is being edited," he added. "I also filed three patent applications during the same period."
Abdulhamid currently works with KAUST Assistant Professor Gyorgy Szekely, one of the University's outstanding young scientists, as a postdoctoral fellow. He focuses his research on engineering polymeric materials and fine-tuning their properties.

Future goals
In the future, Abdulhamid aims to continue to work in research and independently start his own research group.
"I like to develop new materials to improve the process of separating molecules and gases, along with water purification and oil recovery on a large scale," he said. "Working with experienced chemical engineers under the supervision of Prof. Pinnau during my Ph.D. and currently with Prof. Szekely has increased my knowledge in my field of study.
"I have gained many skills and experiences at KAUST that will help me achieve my goals. I would like to thank Prof. Pinnau for his great support in my studies and Prof. Szekely for his continued support in my postdoc."
Abdulhamid advised current KAUST students to take advantage of the exceptional opportunities at the University to learn about and acquire as many scientific and professional skills as possible.